Wellness Coaching with Our Registered Dietitian
While we are no longer seeing patients at Austin UltraHealth, we do offer Wellness Coaching sessions with our Registered Dietitian through the Amy Myers MD store.
—————————————————–
Are you not sure what to eat or which supplements to take? Wondering what lab test you need or what your results mean? Need help following any of The Myers Way® programs?
Our Registered Dietitian is here to support you! She can help with special diets, recommended supplements, lab testing, goal setting, and accountability. Anyone is welcome to take part in these coaching sessions, and they can be done from anywhere!
Click here to schedule your session!
Meet Dana Faris, Registered Dietitian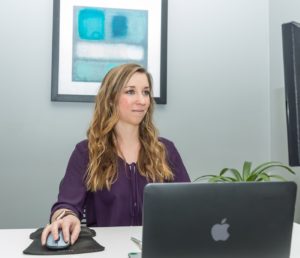 Dana is Dr. Myers' right-hand woman, treating patients from all over the world and helping them manage a variety of health concerns such as gastrointestinal imbalances, weight loss and maintenance, autoimmune conditions, thyroid and hormone imbalances, and overall nutrition optimization. She is an expert in all things nutrition, dietary protocols, supplements, accountability and support.
Dana is a Registered Dietitian and received her Bachelors of Science degree in nutrition from Texas Christian University. She has additional training and education through the Human Nutrition and Functional Medicine program at the University of Western States.
Dana has experience interpreting multiple labs including (but not limited to) comprehensive stool panels, organic acid profiles, DNA testing, vitamin and mineral panels, and basic conventional labs.
Dana was brought into functional medicine after exploring ways to overcome her own health concerns and wants to use these same principles to help her patients that are struggling with chronic illnesses. Her approach with patients is to meet them where they are in their health journey. She works to customize treatment plans based on patient's health history and symptoms alongside their lifestyle preferences to make realistic changes.
In her free time, Dana enjoys spending quality time with her loved ones. She enjoys being outdoors, hiking, doing yoga, or learning something new. She is a foodie at heart and loves to create fun meals that also nourish her body.
FAQ: Who is Wellness Coaching for?
Wellness coaching is for anyone, anywhere in the world, who would like personalized guidance on achieving optimal health through The Myers Way®. Our Wellness Coaches can help you at any stage of your health journey, although we find the sessions most helpful for those who have read Dr. Myers' books, are following one of her online programs, or are familiar with her blog and website.

FAQ: Can my Wellness Coach review lab tests with me?
Yes, Dana can review the lab tests Dr. Myers most commonly recommends.

FAQ: How do I book a Wellness Coaching session?
Simply click here to head to the Amy Myers MD store and purchase your session.

FAQ: How will my Dana contact me?
When scheduling your appointment, select either "Phone Appointment" or "Video Chat" from the dropdown and Dana will contact you at the time you have selected.